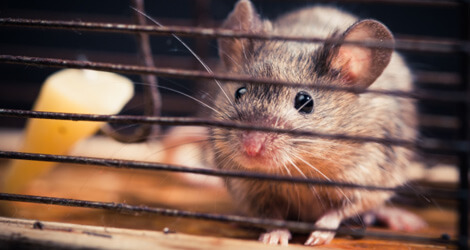 Are there any strange sounds coming from your attic? The culprit may be a rat or mice. These tiny pests are fond of invading a human property in search of food and shelter. Though they are small, the clutter they create is incomparable. Not only this, these pests can be blamed for causing severe infections that pose a serious threat to the health and well-being of a family.
If you are facing a rat infestation inside your home, then you are probably at a higher risk for ticks, mites and fleas outbreak. To make sure you reside in a safe and rat-free premises, Milton Pest is all the way up to assist you. We are your locally owned and operated rat control company in Milton that offers reliable and durable pest extermination services.
No matter if you are facing a problem of rodents inside of your home or office, our experts are equipped with all the necessary equipment to solve the issue quickly and efficiently. We have managed to earn industry reputation by delivering superior rat and mice removal service in Milton and surroundings.
Who Are We?
Milton Pest is a premiere pest removal service provider who is proudly serving both residential and commercial clients in Milton with effective pest treatments. We offer reliable, long-lasting and affordable rat control solutions to protect your belongings and property from further damages. Our professionals have years of experience in the industry and are well aware of the rat behavior & habits.
Sure Signs Of Rat & Mice Infestation
Capsule shaped black droppings.
Half chewed and cluttered food.
Less shallow burrows in a yard.
Crawling or squirting sounds.
Why Hire Our Pest Exterminators?
Rats and mice are harmful to humans as they are responsible for causing severe life threatening diseases. To get rid of mice or rat invasions, Milton Pest offers guaranteed pest control services that will protect your property against damages and health hazards caused by rats. We provide a comprehensive range of solutions that not only eliminate the existence of pesky rats, but will also prevent their infestation in the near future.